We offer a full range of payment options including cash, cheque, EFTPOS, and major credit cards. If you're with a private health fund, we have the HICAPS facility available so be sure to bring your card on the day of your treatment. If you are eligible to use our HICAPS service, your health insurance claim can be processed immediately. We also offer personal finance options through DentiCare
At Riverside Dental payment of dental treatment is required on the day of your treatment and we appreciate your courtesy on this matter.
Riverside Dental have elected to join partners with HCF Health Insurance. What does this mean? Riverside Dental hold an agreement with HCF providing patients two (2) six monthly routine dental appointments, and a peace of mind knowing your health insurance will rebate a higher percentage.
DentiCare Finance Option
Riverside Dental offer interest-free finance on all dental treatment under $500. There are no qualifying guidelines to apply.
DentiCare is a unique and tailored service, specifically designed to help patients access dental and orthodontic treatments far more easily. DentiCare have helped tens of thousands of patients reach their oral care goals, by offering affordable weekly or monthly installments. Riverside Dental encourage many patients to use this reliable and affordable service.
Things to consider before DentiCare finance
All candidates are eligible for the payment plan option.
Repayment periods range from 3-12 months unless discussed personally with your Dentist or Office Manager.
A minimum 20% deposit is required against all payment plans. This is subject to change depending on the type of treatment provider.
Payment plans can be used in conjunction with your Health Insurance.
We also offer ZIP Pay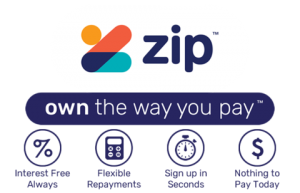 Medicare Child Dental Benefit Scheme
The new Child Dental Benefit Scheme (CDBS) is a program for eligible children between 2-17 years of age providing $1,000 benefit for basic dental care over two (2) consecutive calendar years.
Where do I start?
If you would like to take advantage of the new Dental Scheme you are welcome to contact our team to discuss eligibility and to seek approval ready for an initial examination for your child.
Eligibility and appointments can be made by phoning Riverside Dental on 5455 5066. Or visit Medicare's website by clicking here.
Your Commitment to Riverside Dental
Exceptional dentistry takes commitment from both you and our dental team. This relationship involves teamwork, just as we place high standards on ourselves; we ask the same from our patients.
Before every appointment you will receive a courtesy email and text message from us reminding you of your appointment. As a courtesy to us we ask in return that if you are unable to attend an appointment to please notify us as soon as possible in accordance with our notice for cancellation policy.
Cancellation Policy
Notice of Cancellation Requirements and Cancellation Fees:
For appointments of an hour or more we would normally require a deposit to secure the time with our team.
If you need to cancel an appointment of 1 hour or less in duration, we require 2 days working notice in order to have a chance to schedule that time to another patient and avoid the cancellation deposit of $150.00